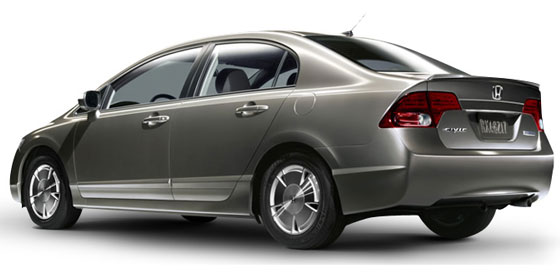 The Japanese car giant Honda, has now fully adopted Hybrid systems in their cars. After the success of its hybrid models in Honda Civic, the Japanese giants have decided to use the hybrid engine in more cars that it plans to launch in India. The hybrid technology enables cars to run on more than one source of power. As a result, the vehicle becomes hybrid and is able to run on different fuels. These hybrid vehicles are also known as Hybrid Electrical Vehicles since they use electrical power as an alternative source to run.
Honda had been working on the hybrid model for quite sometime. This was being done specifically for protecting the environment. With most organizations going green, this is Honda's biggest victory. By utilizing a clean and efficient source of fuel, Honda reinforces its resolve to bring in green technologies in car making. Now, after this triumph, Honda is planning to accelerate the technology and bring it into India on a larger scale. It is estimated that in the coming 4-5 years, more and more car makers will go green, therefore making the hybrid systems the trend in engines.
India saw its first hybrid car in the form of Honda Civic Hybrid, which was priced at a whopping Rs. 21.5 Lakh, making it accessible only to the higher end customers. 50% of the fuel efficiency in the Civic hybrid is provided by the 1.3 L engine. Even though the market for cars in India has lately been considered the most competitive, India was the thirty third country to get the hybrid engines.
In the next year, Honda is planning to launch another high end car, the Honda CR-Z, with a VTEC engine that has a volume of 1.5 L. This is a sports car which will be introduced with a hybrid engine. It is expected that India would serve as an excellent market for this car. To launch this car soon, Honda is working really hard. Though the hybrid cars come with a huge price tag, it is believed that the market would accept it as a good price for saving the environment. In some of the other countries, the hybrid technology has already gained popularity. However, Honda Civic is the only hybrid car launched in India so far. Experts believe that the introduction of hybrid cars in India is a starting of a new trend in cleaner and greener technologies, especially when it comes to cars.