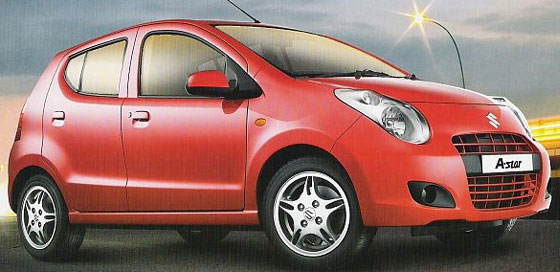 When it comes to sales of cars, there's not any other country that can come close to India in these times. Even after luxury cars sold like hotcakes, breaking all previous records in January, the car sales went even higher, prompted by the anticipation of a hike in price right after the budget was announced.
After the car sales skyrocketed in January, February saw a whopping 33% increase in sales. According to official statistics released by the SIAM, it is believed that where last year about 115,505 cars were sold in a twelve month period, this year 58,024 cars were sold in February alone. The sale of commercial vehicles has also risen about 87%.
Apart from four wheelers, another surprise came in the form of two wheeler sales. In India, motorcycles constitute the major chunk of two wheeler sales. According to the statistics of SIAM, the sales of two wheelers have also gone up by about 30.7%, aggregating about 642,419 two wheelers sold in the month of February.
As the sales soared and consumer confidence remained positive, the stocks of automobile companies also increased, reacting positively to the SIAM reports. In fact, auto stocks were amongst the highest gainers in the Stock Market. Overall, as compared to the April to February period last year, it has been seen that there is an increase in both the sale of passenger as well as commercial vehicles.
Of course, since the budget has now been announced, it is clear that the two percent hike in the excise duty levied on larger, higher segment cars may hurt their sales. This increase in excise duty also extends to multi-utility vehicles and sports cars. Though this increase may seem like much, the fact is that this duty was removed from these segments as a part of the economic stimulus offered by the government in the year 2008. This was to boost the sales of automobiles which was slowing down due to the impending economic recession in the country and all through the world.
Earlier the excise duty on small cars was 12%, but was brought down by 4%. The excise duty on large cars was 24% and was brought down to 20%. Now, as the tax has increased, car makers have increased the cost of cars by about Rs. 25,000. There is news that as the country prepares itself to conform to new international emission norms, there may be another price hike in the offing. Only time will tell what kind of difference that makes on the car sales.