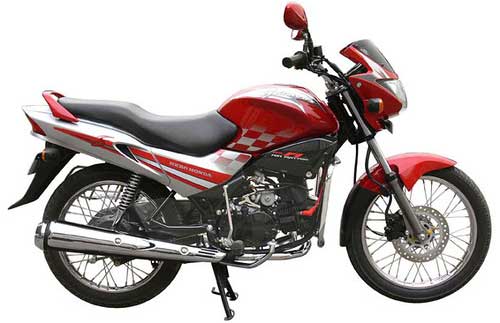 A race where everyone is trying to establish its technological supremacy in the lucrative 125 cc segment is on and Hero Honda is leaving no stone unturned to fall anywhere behind. They recently launched Hero Honda Glamour PGM-FI (fuel injected). The new technology reduces emissions (Great, now Indian automobile companies are also thinking of environment), offers better drivability and eliminates the need of carburetor. The bike will have a retail price of Rs. 49,990 and Rs. 53,990 for drum kick and disc self respectively.
The major feature enhancements in Hero Honda Glamour PGM-FI are:
Electric control unit (ECU) will replace carb boasts.
Real time mileage indicator
Bank angle sensor which prevents bike from tipping off by cutting down the fuel supply.
Malfunction Indicator lamp and LCD fuel gauge.
The bike's price is steeper by Rs. 5,000 from its previous version. This is primarily due to the fact that emission norms are getting stricter and the bike manufacturers have no choice but to go for fuel injection technology. Customers have to bear the cost as environment is also important. What says….