Apollo tyres, the leader in tyre technology in India holds a demonstration of its latest technologies every year. These demonstrations are usually targeted towards the car makers as a part of the annual sales and marketing routine. However, this year, due to the increased sales of cars and the demand of better and cheaper after care of vehicles, car makers have started to come forward themselves in order to take a look at the new tyre technologies.
Apollo has always used these demonstrations as hands on sales pitch, aiming to promote their new technologies. Also, this is another opportunity for Apollo to introduce newer and more expensive products in the markets. Considering the numbers and volumes of cars that are sold in India, even a small price rise in tyres can actually translate into a huge price rise.
Apollo also tries to showcase during these demonstrations, how just a small investment in good quality tyres can help you take better care of your car and maintain the car better. Tyres can help your car achieve additional capabilities and therefore, having the right tyres for the car is extremely important.
In the recent times, the technical demonstrations have allowed Apollo to rake in big money. They have been able to convince car makers that using their technically sound and relatively inexpensive tyres, how companies and individuals can save on maintenance costs and fuel costs.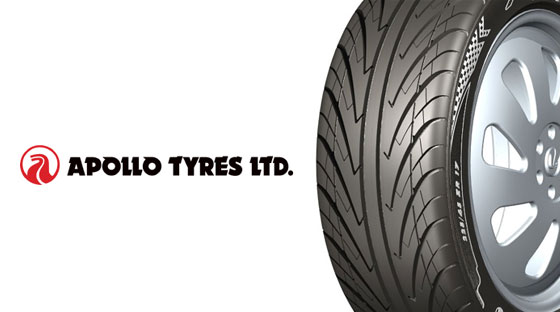 The company has been producing tyres at maximum capacity, producing about 45,000 tyres every month. In fact only later in the year, Apollo is also going to set up the largest tyre manufacturing facility in Chennai. Though an India based company, Apollo has been able to successfully expand business to parts of Europe. As part of the international marketing strategy, Apollo tyres have already placed its products in some of the most sought after tyre testing centers all over the world. The fact that these tyres are able to successfully tread the Indian roads, comes up as an interesting unique selling point for Apollo.
The research carried out at Apollo Tyres claims that by reducing the weight of the tyres, the disc brakes and the wheel, better handling and riding options can be given to the drivers. Right now, when all three of these are combined, the total weight stands around 23 kgs. The hypothesis was even tested in front of a live audience by using different kind of machinery and equipment.